Virginia Luxury Homes, Estates and Farms
Charlottesville Virginia offers some of the finest estate homes for sale anywhere in the country. Within Albemarle County there are several estate districts each with its own elegant style.
The Keswick area offers spectacular views of rolling fields, white board fences, grand homes with the Southwest Mountains as a backdrop. The Free Union area offers more rolling topography with the Blue Ridge Mountains at your doorstep. Outside of Albemarle County is the Somerset area of Orange County with Montpelier, home of James Madison as your neighbor. The farms and estates in this area offer fantastic distant views of the Blue Ridge Mountains.
Va Farms and Estates offers more than just the estate homes for sale around Charlottesville, but also the historic estates, farms and luxury homes found throughout the central Virginia region. This site is updated daily and if you are a regular visitor, you can check back and visit our "New Listings" for estates, farms and luxury homes to save you time!
New to the Va Farms and Estates website is the Virginia Luxury Homes Sales Trends for the Charlottesville area. This page gives you up to date information about the status of the Charlottesville area Luxury and Estate homes market.
If you would like to be notified of the new Virginia luxury homes, estates & farms as they come on the market, contact us to register for our platinum series of real estate updates.
Below, search for Charlottesville Estates & Luxury Homes via our Map Search. To save your searches and to see the details, you will need to register. There is a "Help" button on the bottom left, if you should need it!

Gayle Harvey Real Estate, Inc.
154 Hansen Rd.
Suite 102B
Charlottesville, Virginia
434-220-0256
1.888.8Va.Land
E-mail us
Licensed to sell real estate in Virginia
Albemarle County Luxury Home and Farm
Pleasant View Farm located south of Charlottesville, is a one-floor, luxury home on 91+/- acres. Offered at $1,499,999.
Virginia Luxury Home with Views
Hidden Streams located just north of Charlottesville, is a spectacular post and beam home on 194+/- acres with incredible Blue Ridge Mountain views. Offered at $1,995,000.
Madison County Va Estate
343+/- acre Virginia Estate with beautiful Blue Ridge views and Robinson River frontage located in the heart of Va Hunt Country Offered at $3,850,000.
Virginia River Estate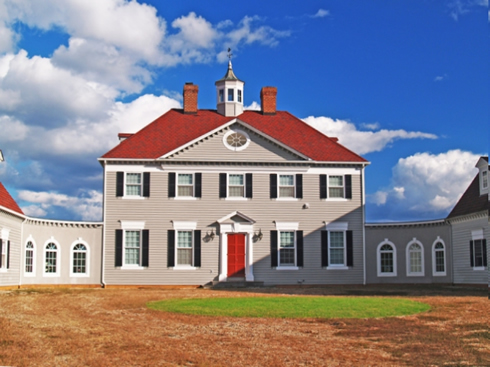 Peaceful James River Virginia Estate of 327 acres, Perfect equestrian or farming estate. Visit Virginia Plantation Home. Offered at $1,800,000.